HMB Nationals EVENT
February 5

-

February 6

$10.00 – $35.00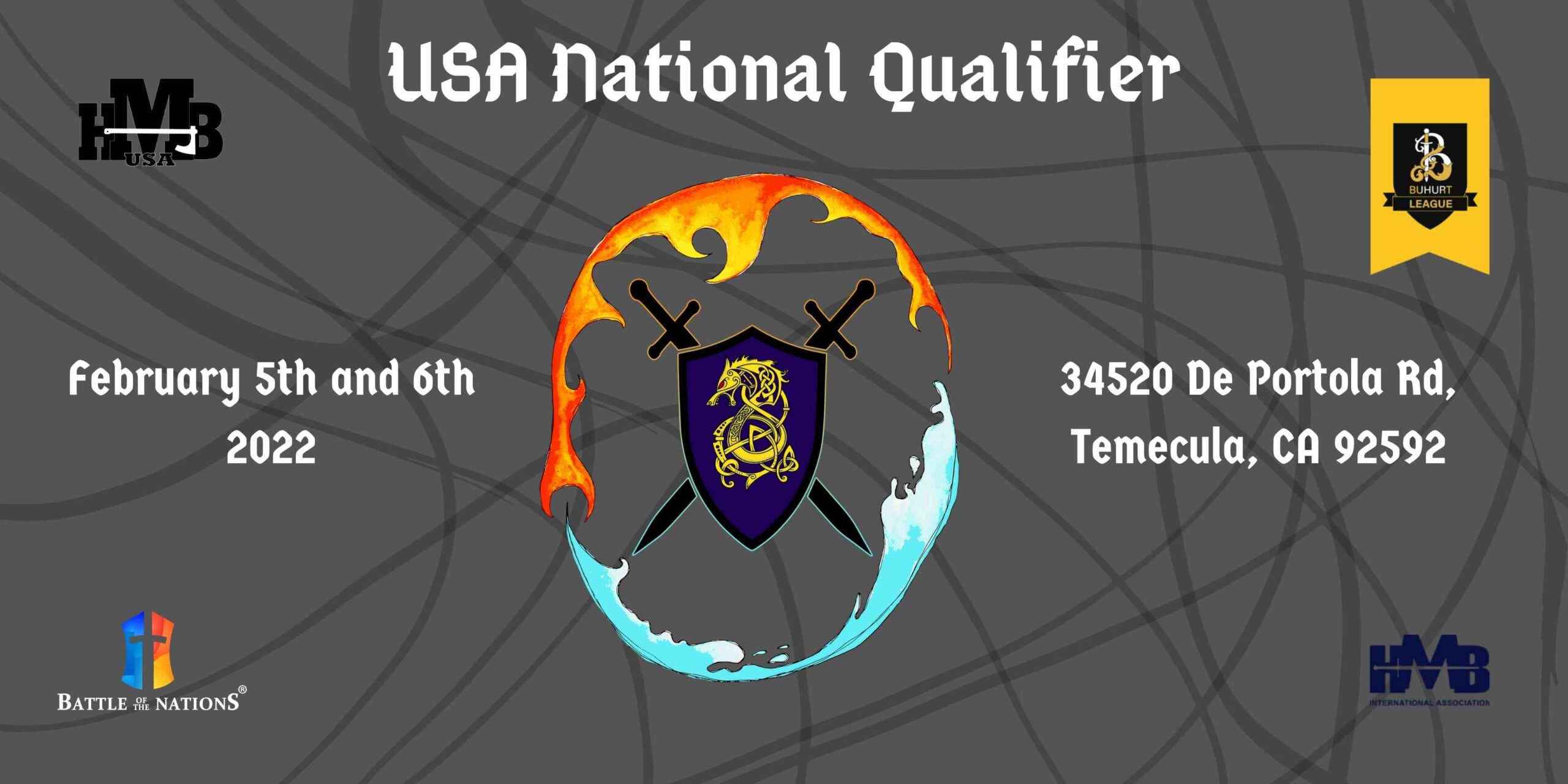 MEDICAL RELEASE FORM REQUIRED FOR ALL PARTICAPANTS HERE
HMB USA NATIONAL QUALIFIER
This event is to be held February 5th and 6th at the CRC ranch an hour north of San Diego California.
For all teams and individuals that wish to attend register
FB PAGE and REGISTRATION HERE: https://www.facebook.com/events/158172519831930/?ref=newsfeed
ALL FIGHTERS AND TEAMS MUST BE REGISTERED UNDER BUHURT LEAGUE ALONG WITH BEING REGISTERED UNDER HMB USA.
TEAMS MUST HAVE TOURNAMENT ROSTER REGISTERED UNDER BUHURT LEAGUE NATIONALS TOURNAMENT
Saturday: Melee (buhurt) fights and Championship
Sunday: All Duels Categories and Pro-fights
Detailed schedule to be published at a later date.